I've got some bad news. You should probably sit down for this. Are you sitting comfortably? Can I get you some water? How about a sandwich? OK, this won't be easy to hear so I'm just going to say it.
Fuller's network will be down from
8am to 10am (Pacific) this Sunday August 21st!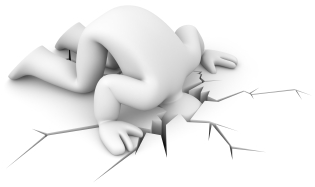 Hey, come on, buck up little camper. It's OK. We can get through this. I know it seems impossible now. But remember that haircut your Mom gave you when you were ten just to save a few bucks? You got through that right? Well, this is the same thing, except your Mom's not involved (which is good news all by itself, right?), and you won't have to wear a stocking cap for three weeks after it's done.
We just have to do some network maintenance, which means you won't be able to get to any of our services like Moodle, the Quad, or… Gmail! Now come on, if you keep crying you're going to miss the best part. Once we're done, everything will will feel so fresh and new. You might even be able to send email so fast you could actually go back in time.* Plus, this could be the chance you've been promising yourself to go outside and see the sun. I hear it's going to be nice on Sunday.
As always, if you have any questions or just want someone to listen to you weep uncontrollably, please contact Tech Support (626.584.5675).
*Actual time travel experience may vary.
-Jim Rispin, Information Technology Services