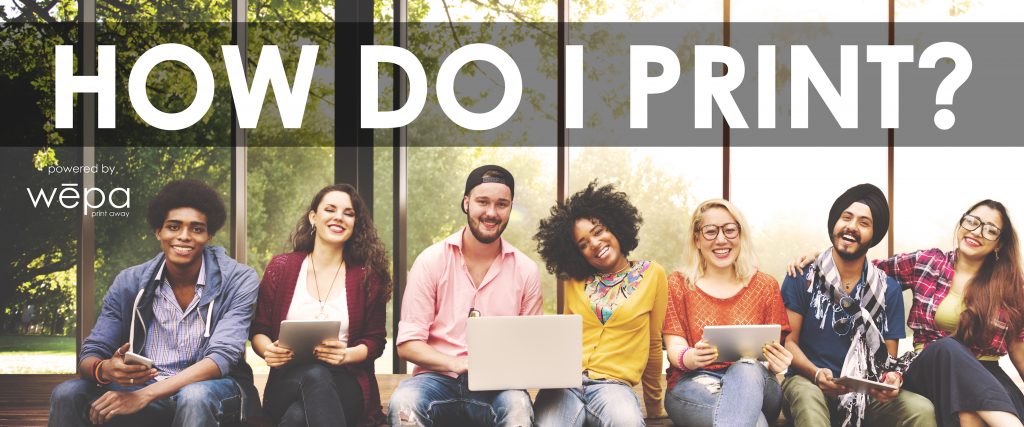 The David Allan Hubbard Library is introducing a new way of printing in our building – Wēpa. Wēpa is an outsourced, cloud based, print management solution for patron printing that allows you to print from literally anywhere! These kiosks will be installed at the library on April 12.
There are seven (yes, seven!) ways that you can print, which include mobile, from the cloud, and USB. These new printing stations will also have the capability to print two-sided and in color. Wēpa offers quick customer service and their contact information will be displayed clearly on the kiosks. The best part is that ANYONE can print – you don't need a Fuller ID to do so!
The new printing system will require a new user account (not your Fuller ID), however, you can connect that account to any card with a magnetic strip – one swipe and you can log in. Payment can be made by card or via PayPal; these stations will not have cash capabilities. Printing at the Wēpa kiosks will cost 8 cents for black and white, 25 cents for color. Your Fuller ID is not your log in for Wēpa – YOU MUST CREATE AN ACCOUNT! (For a more in-depth user guide, click here.)
Please note – the current printing system will still remain until Fall 2018, and at that point, will be removed. We suggest you don't add any more money to your printing account unless you plan on printing elsewhere on campus. We are unable to issue refunds and will stop offering printing cards in Summer 2018. Also, since Wēpa is an outside hosted company, the Library and TSS will be unable to assist you with tech issues you may encounter with the kiosks and will direct you to Wēpa customer service.
If you have any questions about the new printing kiosks or how they will work, please feel free to email lib-systems@fuller.edu.
Thank you for your cooperation!